Back To Blog
Since the time Garage Door Repair Centerville started life, we have tried and partnered with several top manufacturers in our continued effort to deliver only the best services to our clients. While there are a lot of good brands out there, the ones that captured our hearts are Liftmaster and Genie. Our decision was affected by a lot of factors, including availability, price, durability, safety, and a rich variety of features. We do get a lot of questions from our clients on why we think these two manufacturers are the best, so here is a little insight into what makes Liftmaster and Genie special for us.
Why Liftmaster?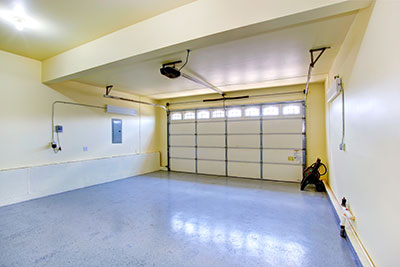 Liftmaster is literally the best opener brand released by manufacturer Chamberlain. While it is true that Chamberlain has made several mistakes in the past, like sub-standard DIY opener models, to very noisy opener systems, it has done extremely well in creating the Liftmaster line. The best thing about Liftmaster is the variety of products offered. They have everything from belt-drives, to screw drives, and chain drives. Before we install a garage door opener system, we inspect the door thoroughly to determine which model is the best, and we find that most of the time, there's a Liftmaster model that's right for the job.
Product ranges for the Liftmaster brand include the Contractor series, the Premium series and the Elite series. The variation in their product line feature is amazing. It all boils down to whether you want an opener with a lot of horsepower, or if you want one that opens quietly. Apart from opener models, we also use Liftmaster for our opener accessories, transmitters, and remotes.
Why Genie?
Genie is the manufacturer we rely on when a client needs advanced garage door opener systems. This brand is known for its advanced models that feature the latest technology in garage door openers. If you want your opener system to be the safest you'll ever find, Genie has models with Intellicode security. This technology changes the opener's security code to a random combination every time you use the transmitter. This prevents people from gaining access to your codes and opening the garage doors without authorization.
Genie also uses a Sate-T-Beam to detect obstructions in the garage door's path using an infrared detection system. This prevents potential damage to the garage door. Apart from these advanced technologies, most of their models are capable of fast opening speeds and are equipped with wide-angle lighting and quiet, but powerful motors.
The points stated above are the reasons why we trust Genie and Liftmaster, and why we continually install them for our customers. Our goal has always been to ensure that we provide openers that are durable, affordable, and catered to the specific needs of our clients. Liftmaster and Genie make that possible.